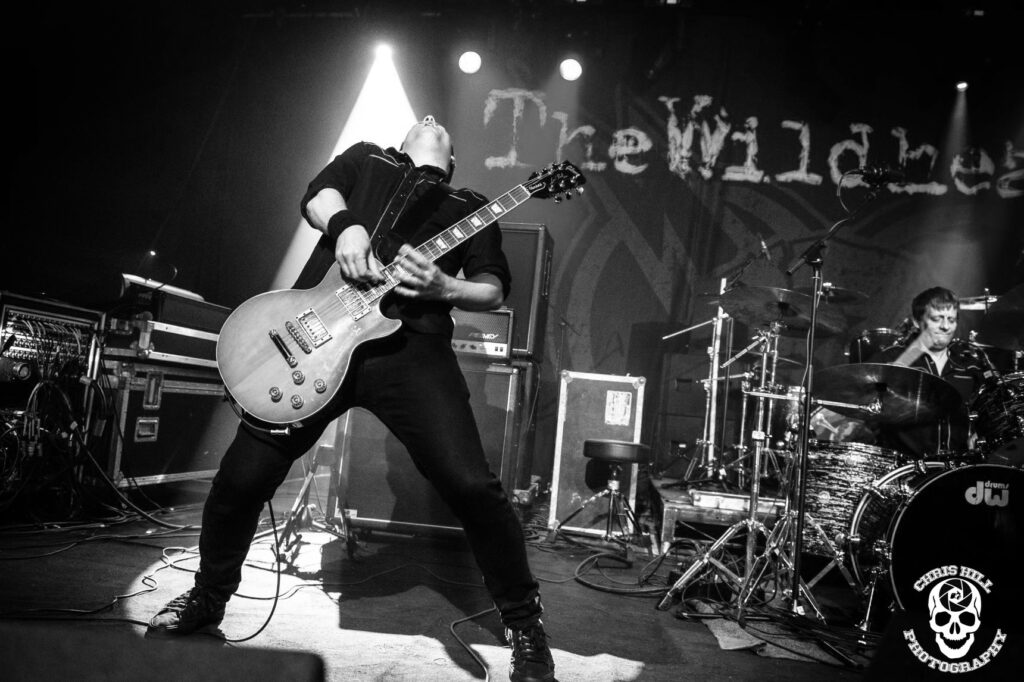 Richard enjoyed success as the singer/guitarist/songwriter of pop punk favourites Midget, who, after signing a worldwide record deal with Warners in 1996, released a string of successful albums and singles, including a number 1 in Japan.
Midget toured relentlessly, sharing the stage with Feeder, Reef, Idlewild, Carter USM and Handsome to name just a few.
They were also nominated for the Best New British Band at the Kerrang! awards.
After Midget disbanded in 2001, Richard re-emerged as the singer, guitarist and songwriter of the critically acclaimed but short-lived alt-metal band Kubrick, before reinventing himself as a solo artist, performing acoustic re-workings of Midget songs, alongside his own material.
Due to Richards work commitments, these days he is the bands stand-in guitarist, occasionally joining the band on live shows when Dave isn't available.
RICHARD'S GEAR – Gibson Guitars, Peavey Amps, Marshall Cabs, Boss Pedals & Ernie Ball Strings.