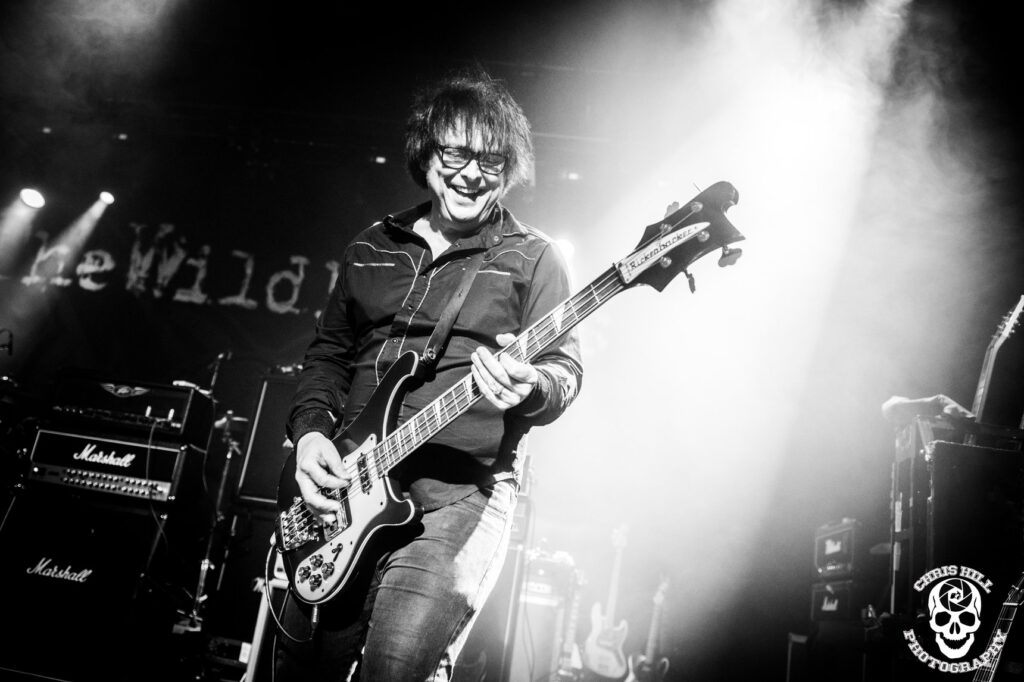 Si first started playing at 15, and as a fan of Gizz's early 80s punk band The Destructors, used to take guitar lessons with Gizz who was one year older.
Si went on to play in many Peterborough pub scene bands, one of them progressing to play the London Marquee. He formed a couple of punk bands that gigged and although most of these were short lived, Simon kept his hand in and was always playing somewhere with someone, eventually hooking up with Gizz in 2007 forming the cover band The Dizzy Miss Lizzys, of which, although meant purely for fun, proved to be a crucial ingredient for the new-improved Janus Stark as with Fozzy, they learned how to vocally harmonise and improvise together, often playing 3 hour sets, so when Gizz decided to reform Janus Stark, it made perfect sense that Simon take up the bass role as their long standing friendship and musical chemistry was so solid.
SI'S GEAR – Rickenbacker Guitars, Peavey Amps, Orange Cabs, Korg Tuner & Rotosound Strings.