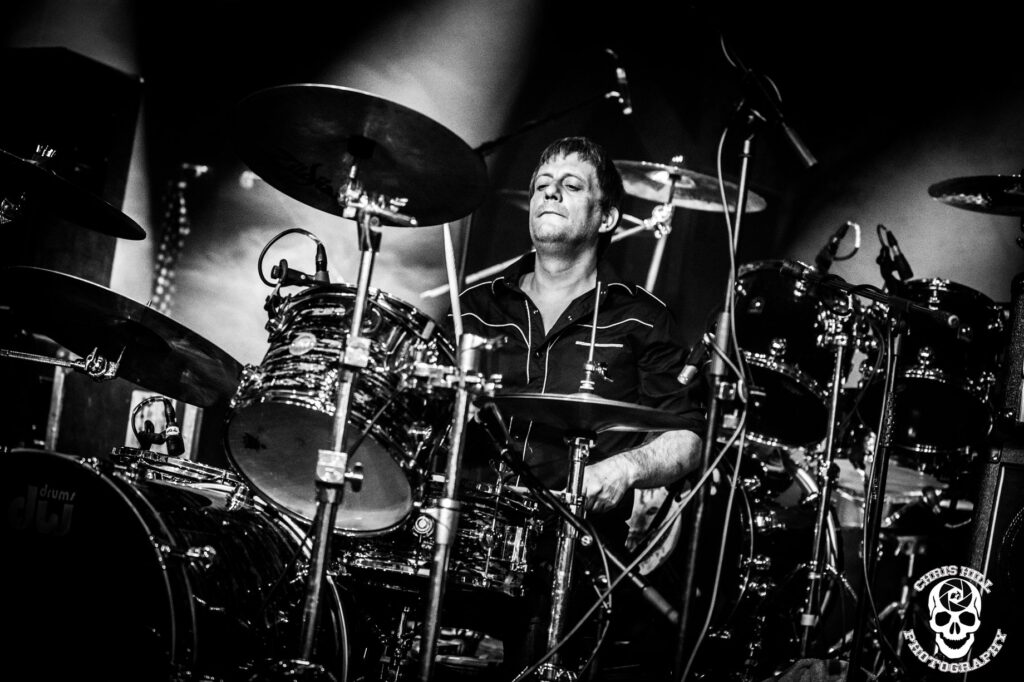 Fozzy began honing his drumming chops playing in show bands at military bases and workingmen's clubs in the early 90s. He joined the Bhangra Rock Fusion band Kismet in 1999 and played twice at Glastonbury Festival as well as having a stint on ITV for a programme called Soul Music presented by Apache Indian.
Kismet were also on the BBC and interviewed by Adil Ray; who went on to become Citizen Khan. Around 2005 Fozzy joined power pop band The Contrast who were very prolific going onto release several albums on the Rainbow Quartz label as well as on Little Steven's label Wicked Cool.
The Contrast achieved regular airplay, touring and festival appearances in the USA.
Fozzy joined Janus Stark in 2009 when Gizz agreed to play a one-off reunion show. When the plans were made to bring back Janus Stark properly with new material in 2018, it made sense that the two continued from where they left off. The 2009 show was meant as a one off but Fozzy and Gizz hit it off, continuing to play together in The Dizzy Miss Lizzys…
FOZZY'S GEAR – DW Drums, Zildjian Cymbals & Vic Firth Sticks.