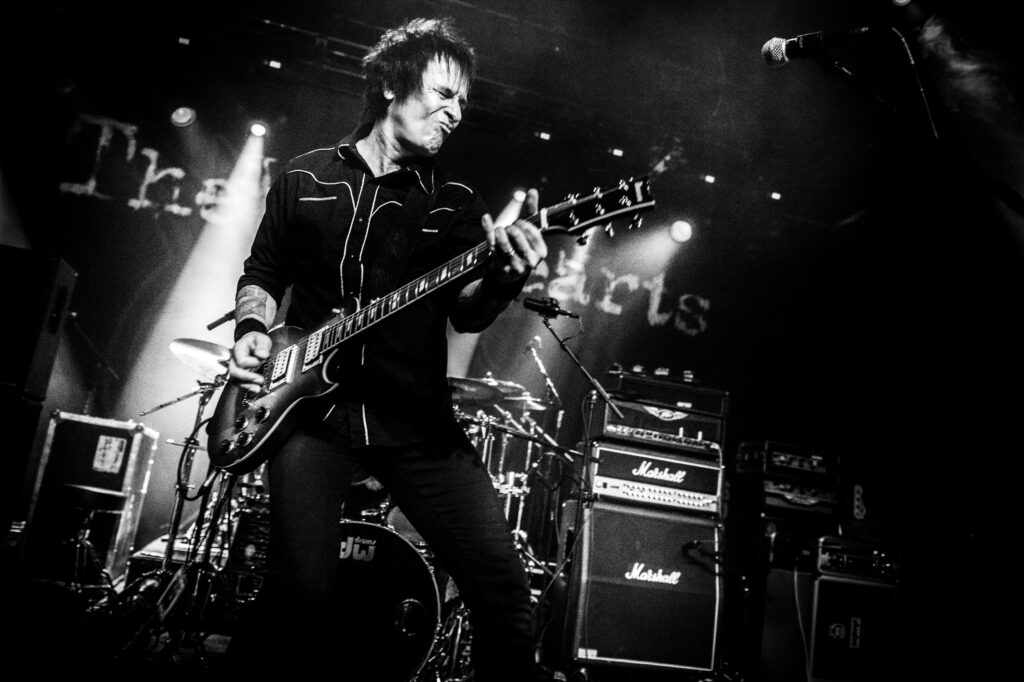 40 years at the cutting edge of Melodic Punk guitar.
Originally hailing from the gritty heart of England's post-industrial Northwest, Gizz Butt has earned a unique place among rock's legendary guitarists for his groundbreaking fusion of hard core punk and technically accomplished HM guitar ferocity.
Gizz revolutionary stylistic crossover first gained international attention with the UK-based band English Dogs, a band whom HM legends Metallica have acknowledged as an influence on their own brand of revved up HM after seeing English Dogs on tour in the US during the early 1980s.
Besides his influence on heavy metal, Gizz never strayed too far from his punk roots and Gizz' number was on speed dial as the go-to guitarist for an impressive roster of classic UK punk bands, including Steve Ignorant (original Crass lead vocalist ),The Destructors, the aforementioned English Dogs, plus UK SUBS and The Stupids.
The mid 1990s saw Gizz achieve an unprecedented level of exposure when he was personally sought out by The Prodigy, who were looking for a suitable guitarist who could handle the hyper intensity of their incredible live shows. Gizz toured with The Prodigy throughout the band's most successful period that spanned 1996-2000, again helping the Essex rave act to further develop their uniquely aggressive fusion of dance music and hard rock. It was during this explosive time that no less than David Bowie himself declared himself a fan of Gizz; The Dame personally congratulated the guitarist after watching Prodigy's live set from the wings during a major European music festival.
Following a brief stint with Goth legends Fields of the Nephilim, Butt's other ongoing projects include the self-styled Melodic punk band Janus Stark – another band drawing praise from fellow rock luminaries Foo Fighters and Die Toten Hosen – and The More I See, which saw Gizz return to a more straight ahead and harder edged metallic style.
In 2015 Gizz hooked up with the German alternative metal band Pyogenesis, appearing on the albums " A Century in the Curse of Time" and "A Kingdom To Disappear". Outside of performance work, Gizz is also a highly successful guitar teacher. Running his own rock school academy that was formerly based out of Stamford School, Peterborough and now located between Hampton College Peterborough and the Ormiston Academy in Peterborough, Gizz also used his highly engaging teaching style and rock star charisma to wow the students during some extremely popular clinics at The Guitar Institute in Acton, West London.
Gizz currently resides in Peterborough with his family and is currently actively promoting the new Janus Stark albums Chez Wrong & Rewind To A.
GIZZ'S GEAR – Ibanez Guitars, Marshall Amps & Cabs, Boss & Ibanez Pedals, Vega Tremelo, Bare Knuckle Pickups, Hipshot Tuners, Ernie Ball Strings & Personalised Jim Dunlop Tortex Picks.